VMC850 CNC Milling Machine CNC Machine 3 Axis 4 Axis 5 Axis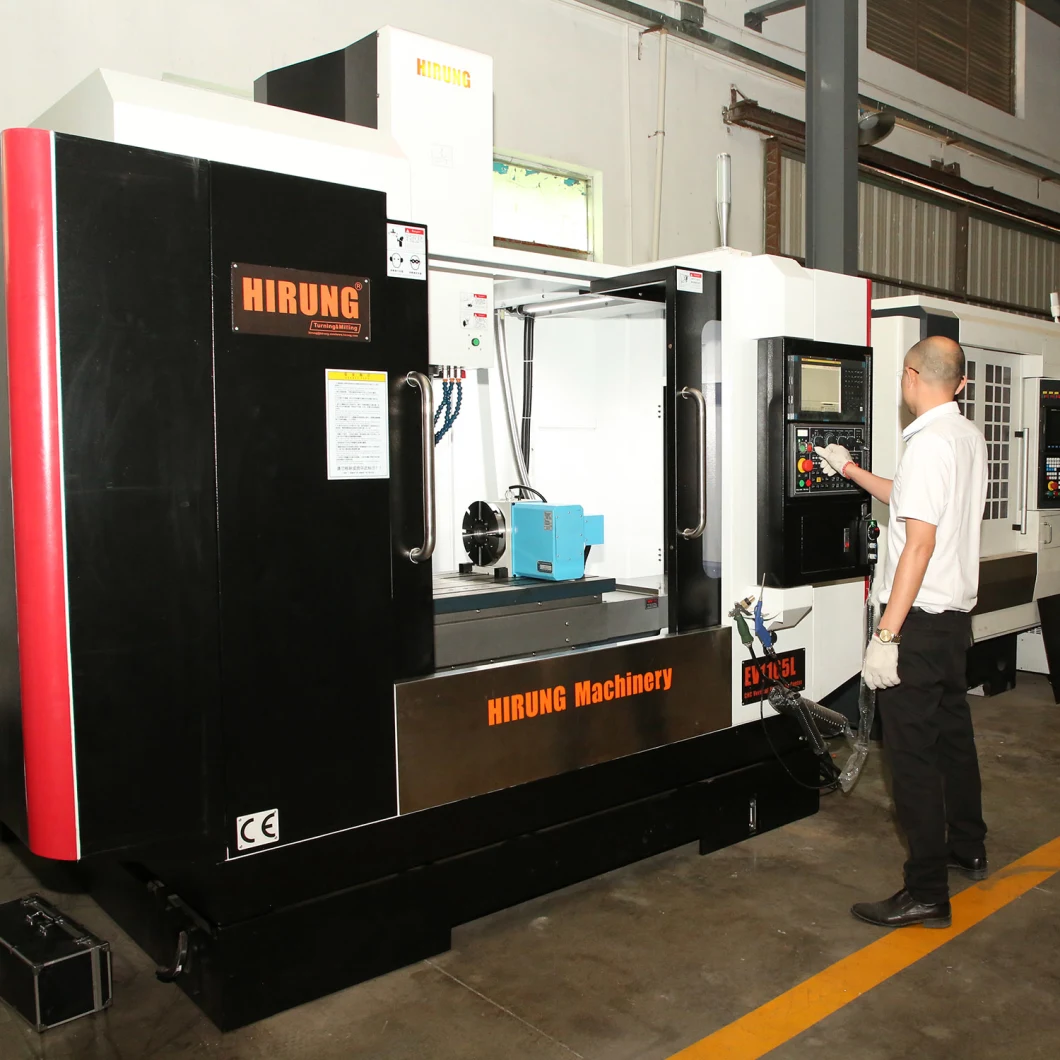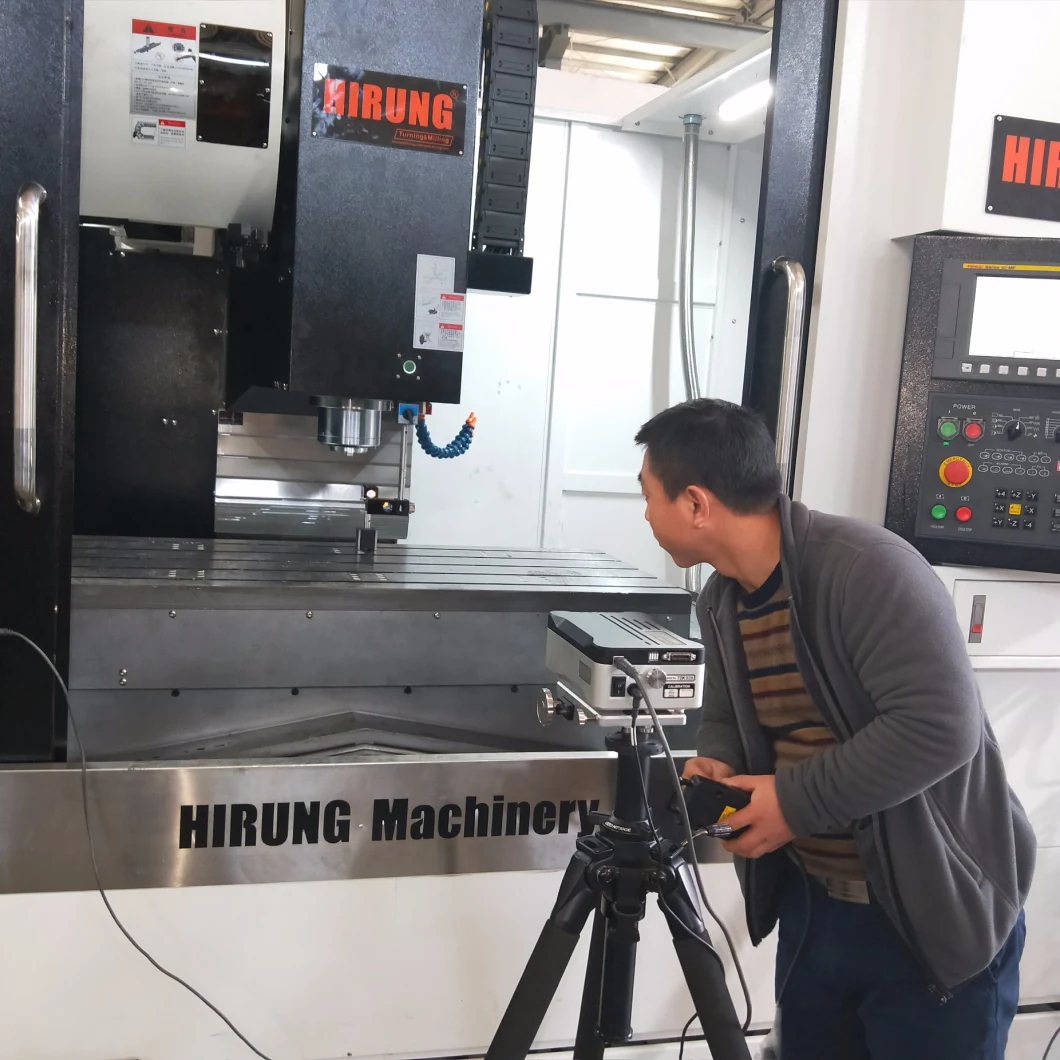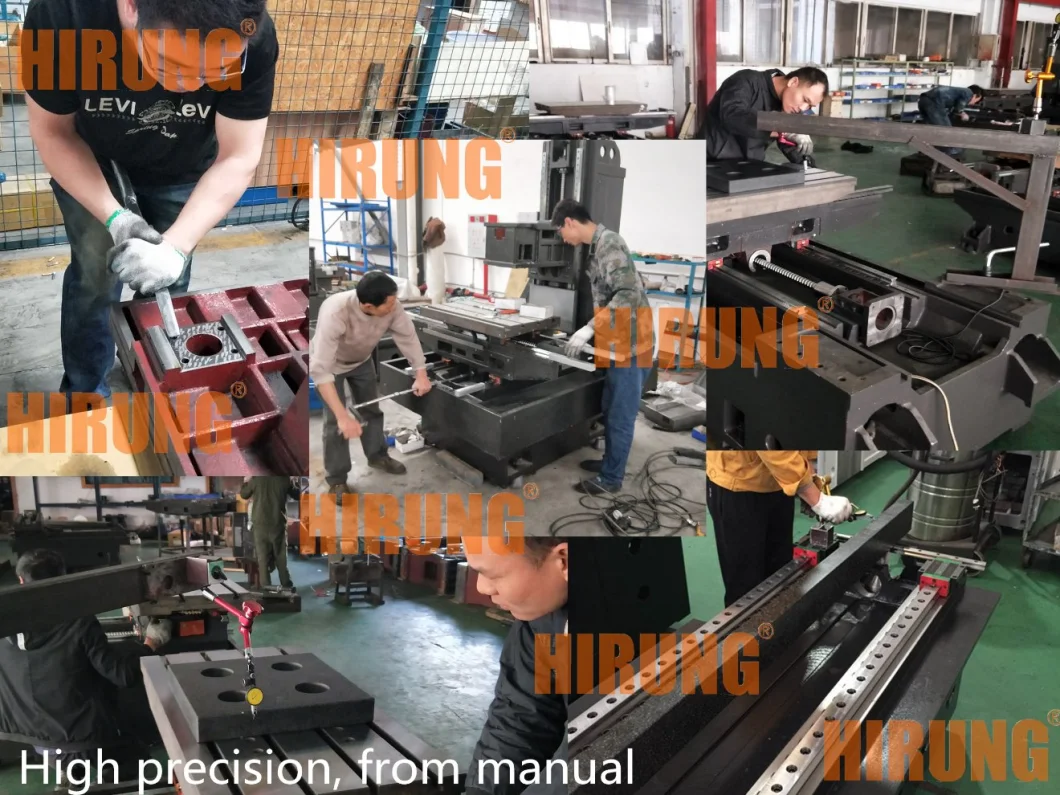 Product Description

Features
High speed CNC machine
Excellent cutting performance
Machining efficiency and precision is very high
Front door design is convenient for operation and product line management
Compact structure design save the covering area
Automatic tool changing device is optional

Applicable materials
Carbon steel, brass, aluminum, alloy steel etc.

High Precision Spindle

Description:
1.High strength, high-grade cast iron structure
2."A" type column, high rigidity of the machine.
3.Three axes high precision linear guideway.
4.Without counterweight, Z axis is driven by high-powered motor.
5.Quick response speed, smooth movement, good machining quality, arm type tool magazine with 24 tools.
6.The fully supported worktable of X axis has high load capacity and high precision.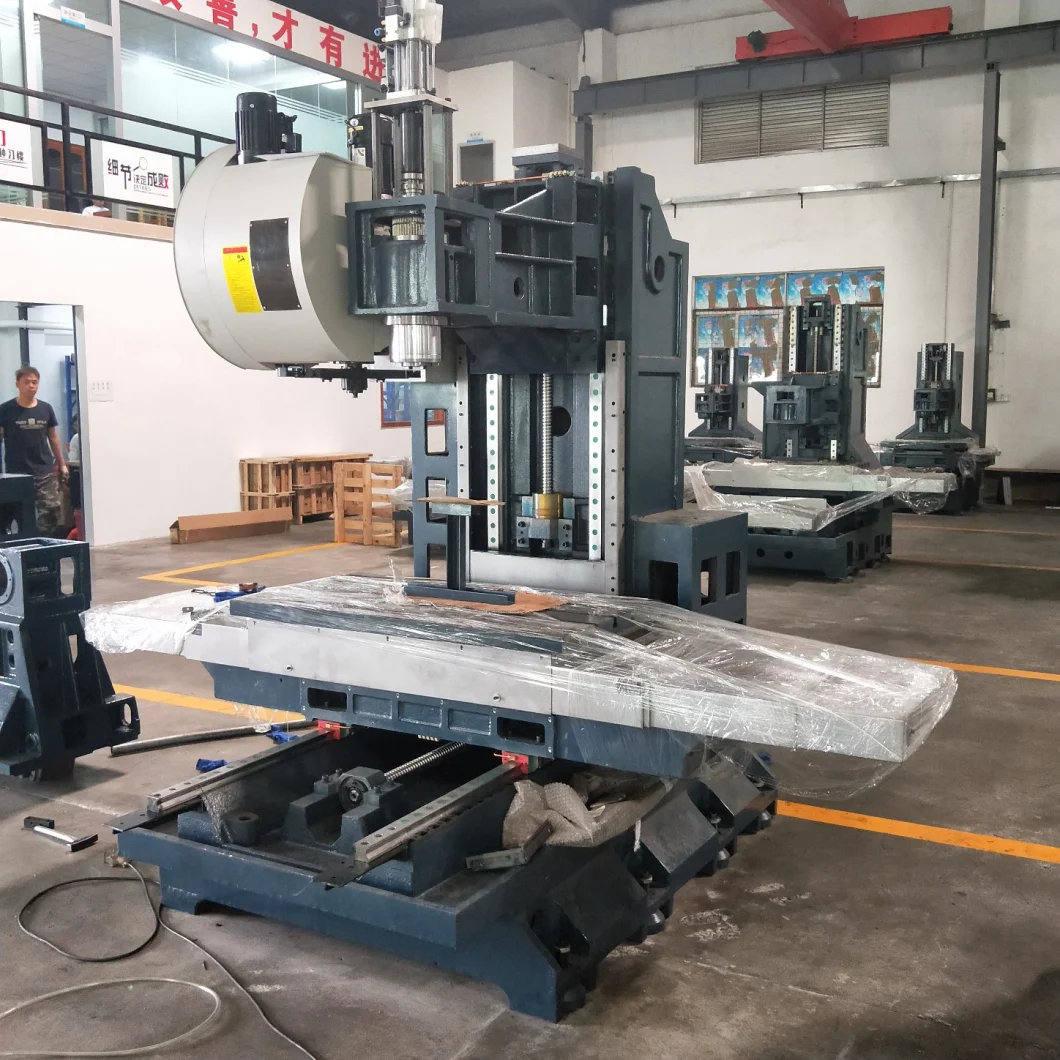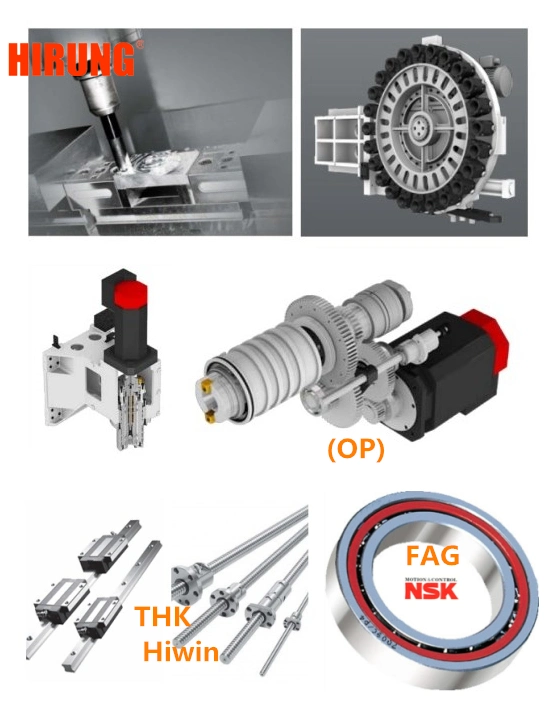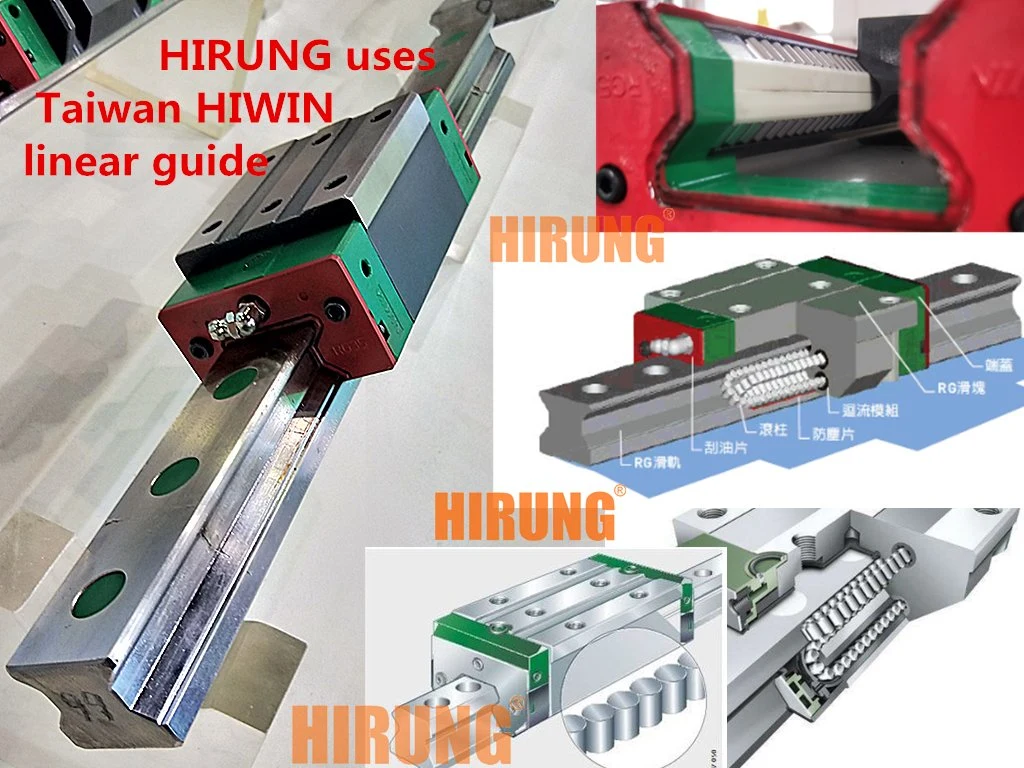 Specification parameter:
item
unit
EV640L
EV850L/M
EV1165L
EV1270L/M
EV1580

X/Y/Z-axis travel

mm

600/400/450

800/500/500

1100/650/600

1200/700/700

1500/800/700

Table size

mm

420*700

500*1050

660*1200

700×1360

800*1700

Max. table load

kg

350

600

1000

1400

2000

BT-Type

BT-40 (Op: SK40, ect)

BT-40 (Op: SK40, ect)

BT-40 (Op: SK40, ect)

BT-40/50
(Op: SK40, ect)

BT-50(Op40)

Spindle max. speed

rpm

Belt type 10000rpm/ Direct Type 12000/15000rpm

Spindle power

kw

5.5/7.5

7.5/11

7.5/11(Op 11/15)

7.5/11(Op 11/15)

11/15(Op15/18.5)

3-axis power

kw

x/y/z:2.0

X/Y/Z:2.0

X/Y/Z:3.0

X/Y/Z:4.0

X/Y/Z:5.0

Cutting feed rate

mm/min

0-20000

0-10000

0-10000

0-10000

0-8000

Rapid feed rate

mm/min

48000*48000*36000

L:
48000*48000*36000
M:
20000*20000*15000

36000*36000*30000


L:30000*30000*24000
M:20000*20000*15000

X/Y:16000 Z:14000

Net weight

kg

4500

5800

6800

7500

12000

Floor space

mm

2350*1900*2200

2700*2500*2730

3300*2500*2750

3700*3000*3000

4100*3200*3250

NC System

MITSUBISHI M80A/B / SIEMENS 828D / FANUC 0IMF-5 / SIEMENS 808D / GSK 25i
(Option: Heidehain, Fagor, ect)
(More specification of cnc vertical milling machines, please contact us to know more details, thank you.)
The processing of the mould and parts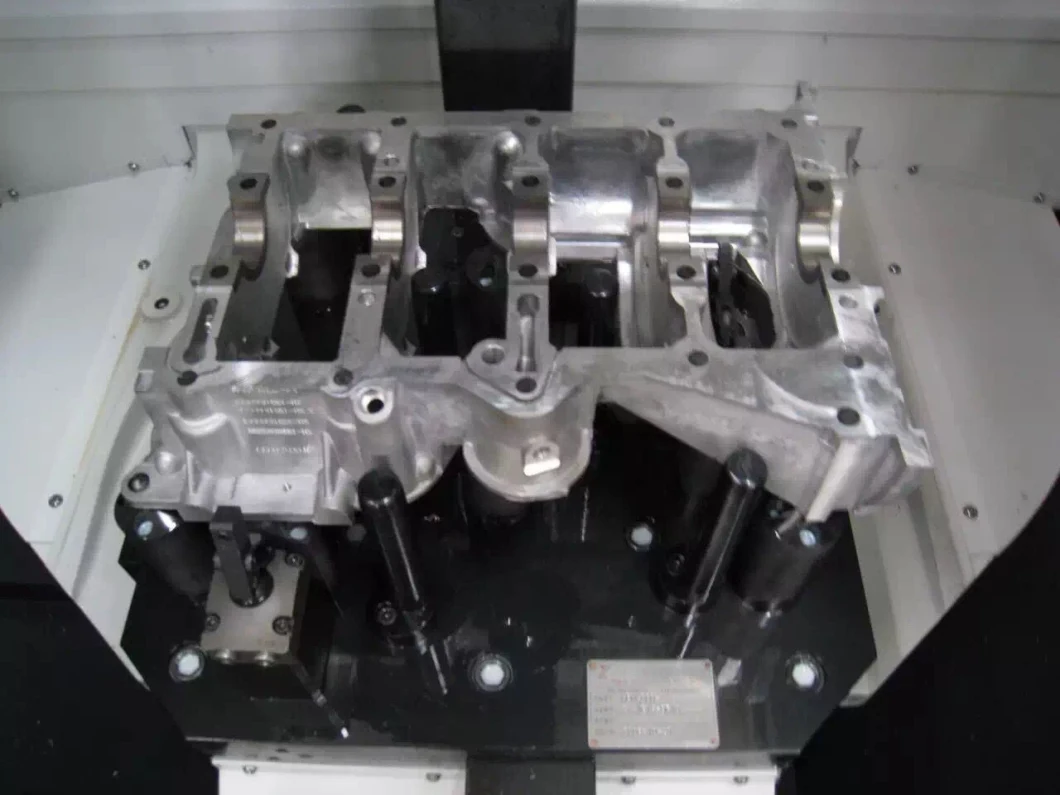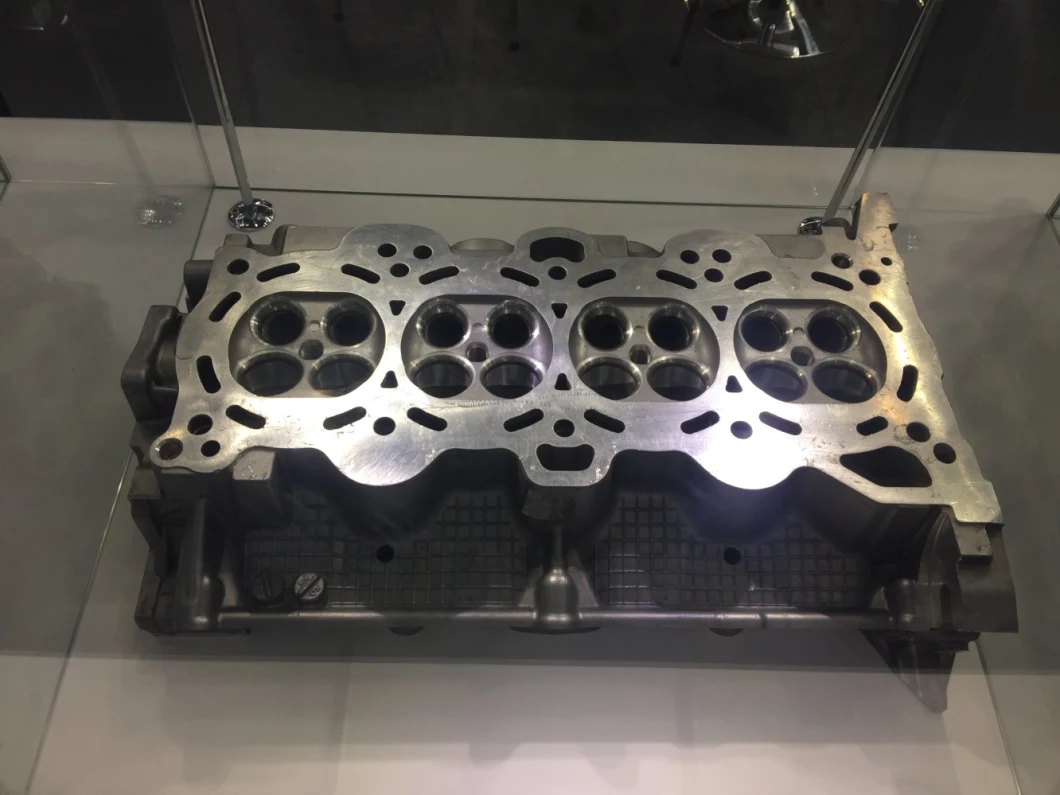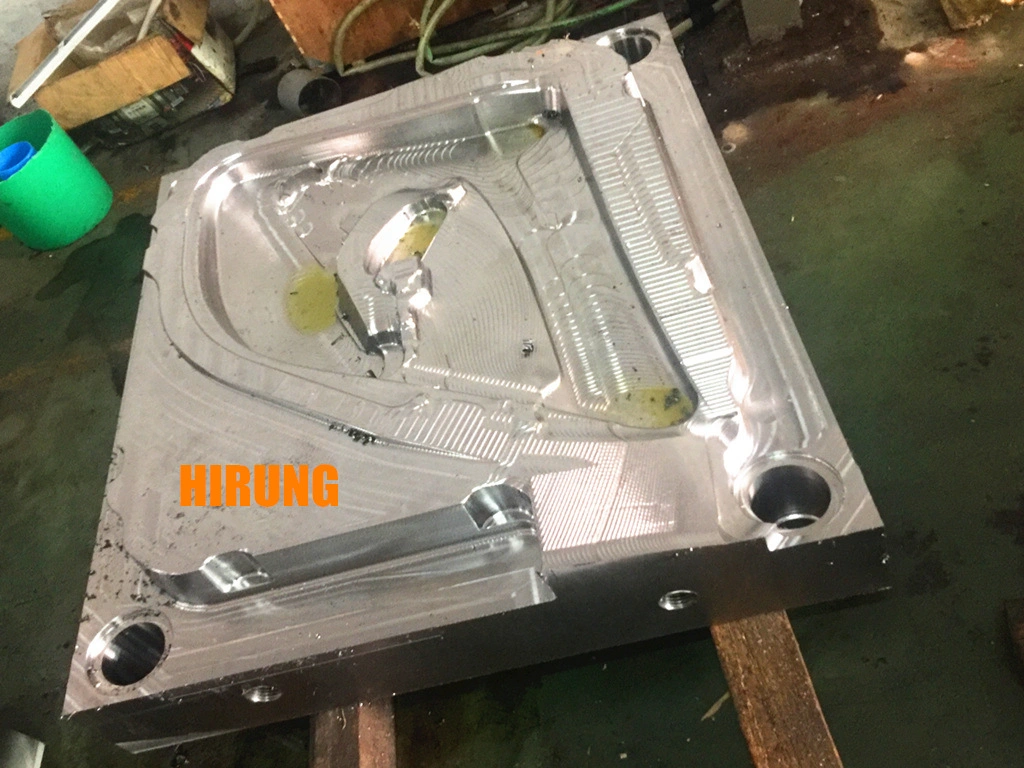 About us
Company Profile



In 2000, HIRUNG,founded by Mr.Rocky, started CNC machine tools business.At the beginning of its establishment, HIRUNG was an agent company of CNC machine tools of international famous brands to sell CNC machine and provide supporting services for customers.





In 2008,HIRUNG started to provide CNC machine and its casting iron with higher quality.





In 2013,with the technical support of Taiwan EUMA,a manufacturer of former Germany SPINNER, HIRUNG started to produce high precision machine tools of its own brand.





In January 2015, we established Dongguan HIRUNG Precision Machinery Company Ltd. From then on, HIRUNG started to do business in the International market and sell its own brand all over the world.





In the same year, HIRUNG CNC machine tools obtained CE quality safety certification, ISO quality management system certification.





At present, HIRUNG regards CNC machine tools and CNC automation as the leading business. Now, HIRUNG CNC machines with highest quality in China are widely used in more than 23 countries, such as Russia, Belarus, Bahrain, Dubai, Slovakia, Pakistan, Mexico, Bolivia, Chile, Algeria, Syria ect. HIRUNG is famous for its very high stability, high precision and high quality.



We regard "providing excellent equipment and good after-service for customers"as purpose.Our goal is to make "HIRUNG" become global brand in the world.

We are looking for more and more agents from many countries to join us and work together with us.

We really welcome you to be our big and good team.

Wherever you are?

We are looking forward to your coming.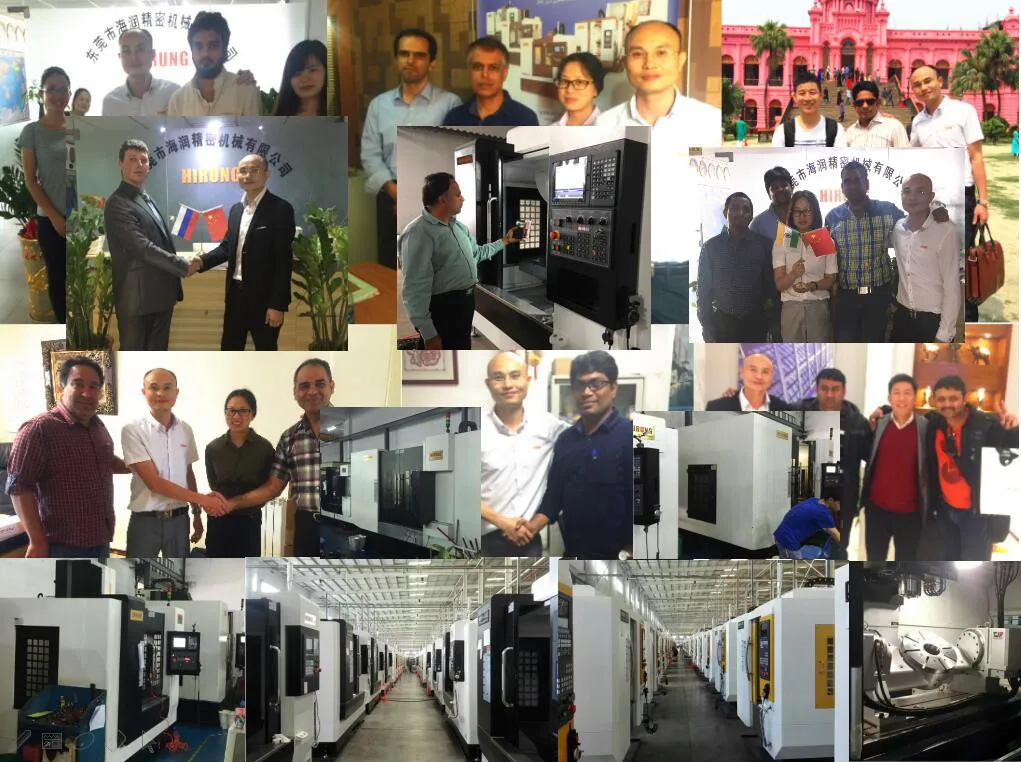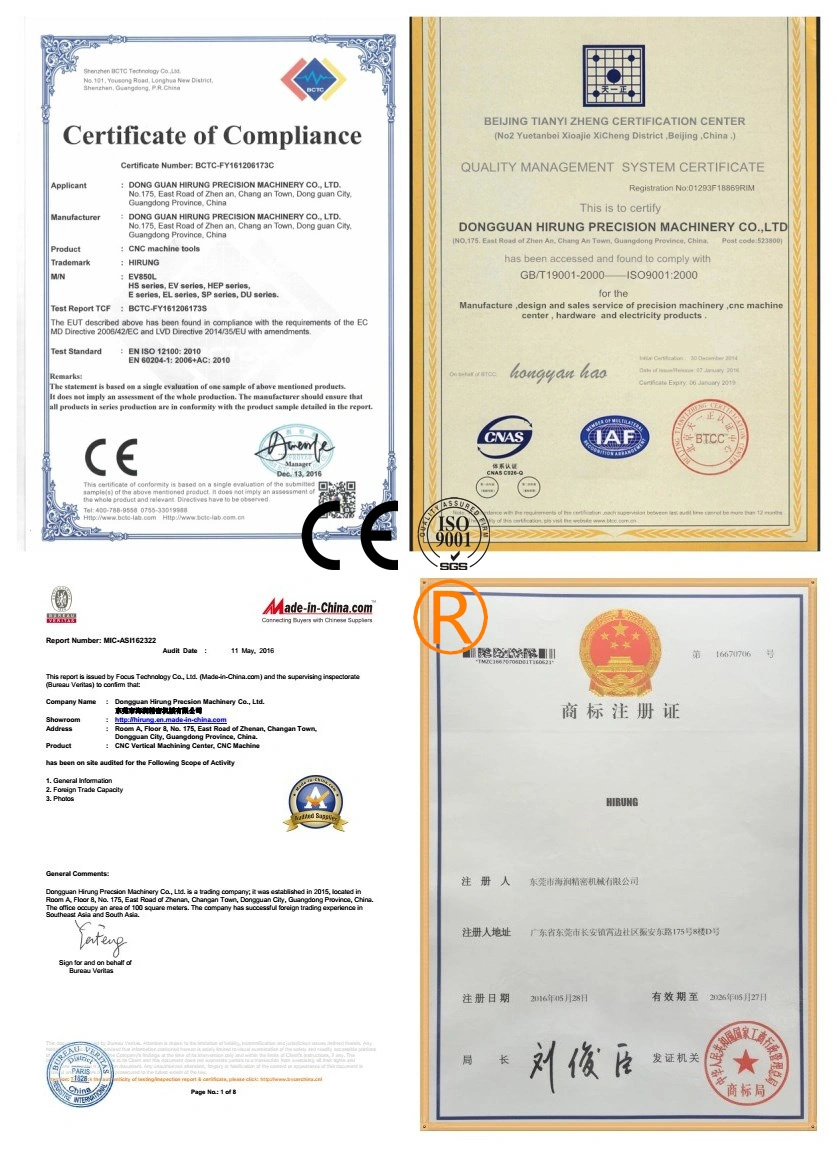 Why choose us:
1.Reliable Trademark Company.
2.Gold Member and Audited Suppliers in Made-in-China.
3.Customize Machine According to Customer's Requirement.
4.CE approved and One year warranty,provide whole-life technology support.
5.High quality with competitive price.

Packing & Delivery
Packing: Standard Wood Package
Delievery Time: 20-30 days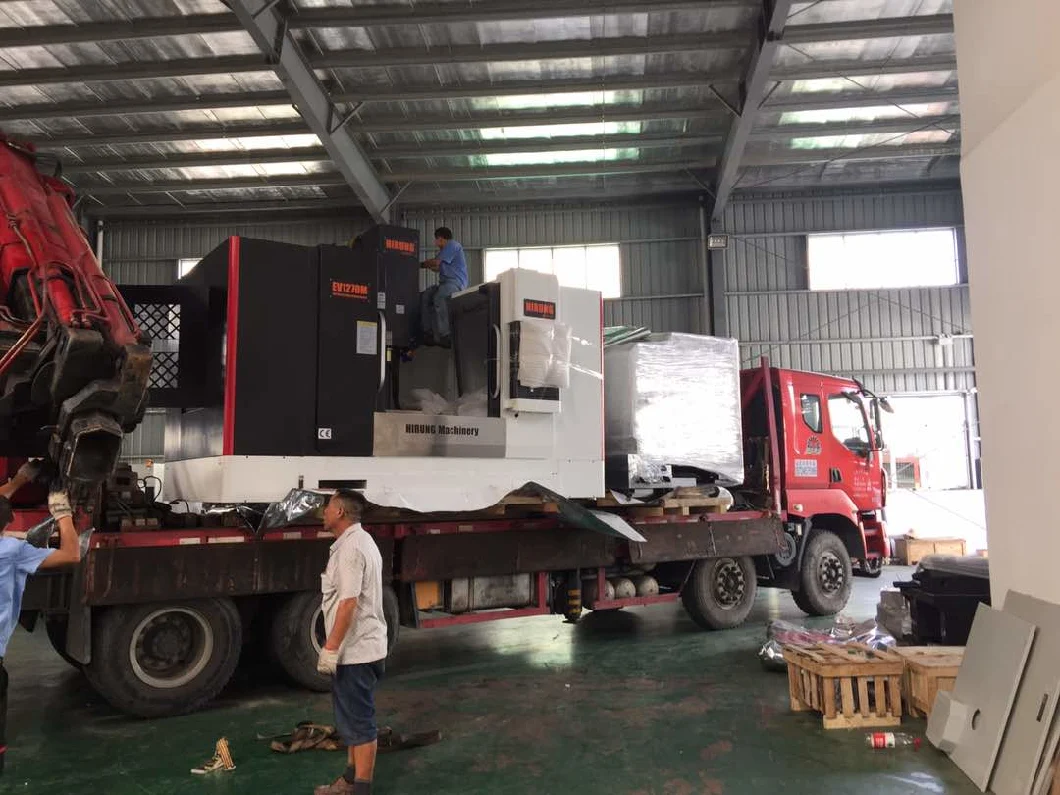 If you are interested and want to know more details about our company and cnc machines, please send inquriy and contact me to know more details. Thank you.

Andy