CKD6150AS CNC LATHE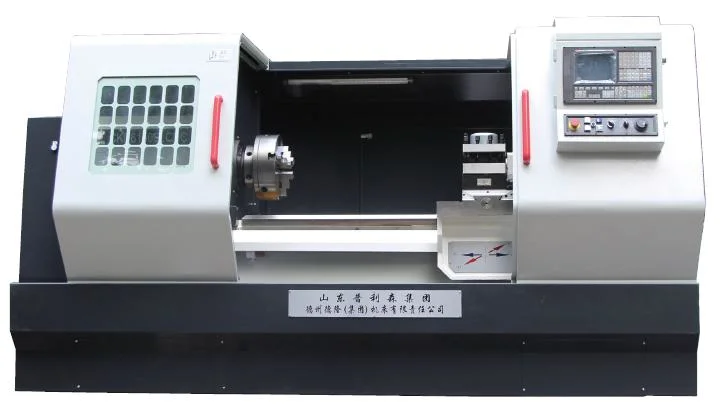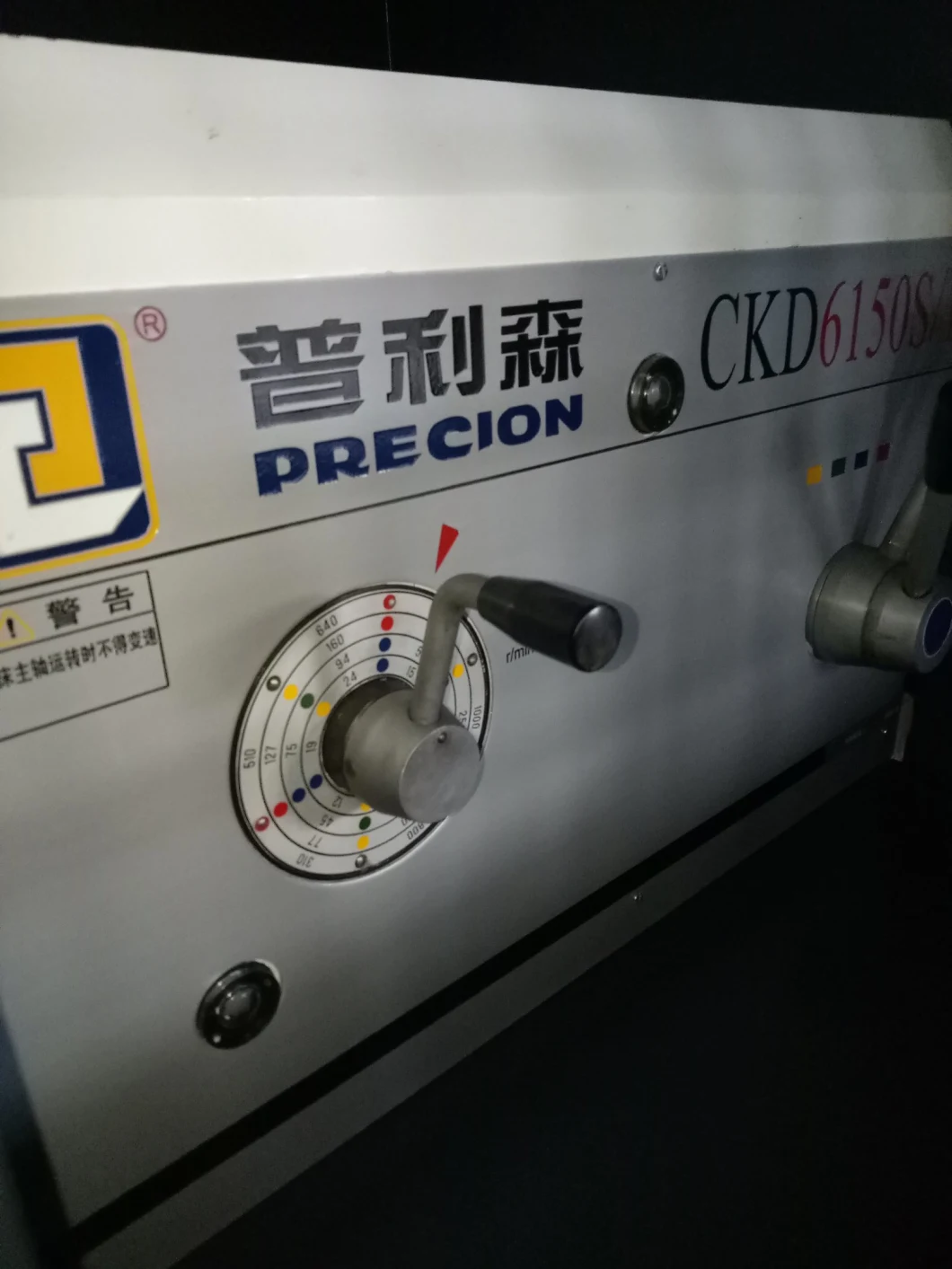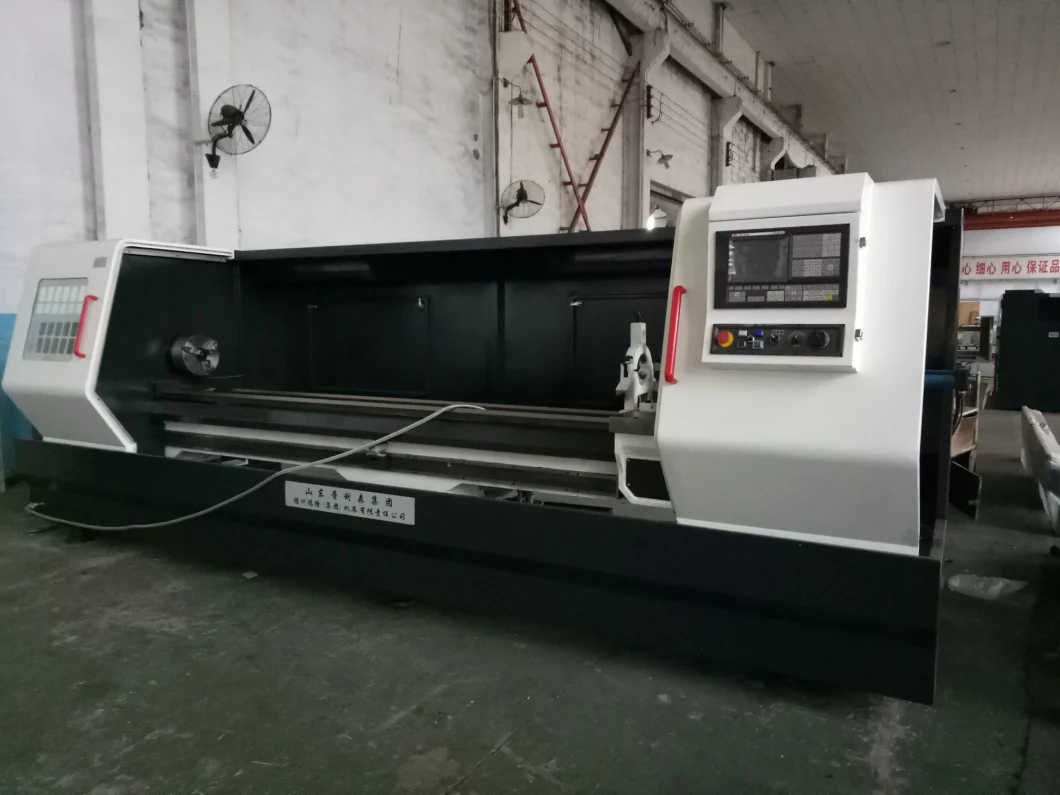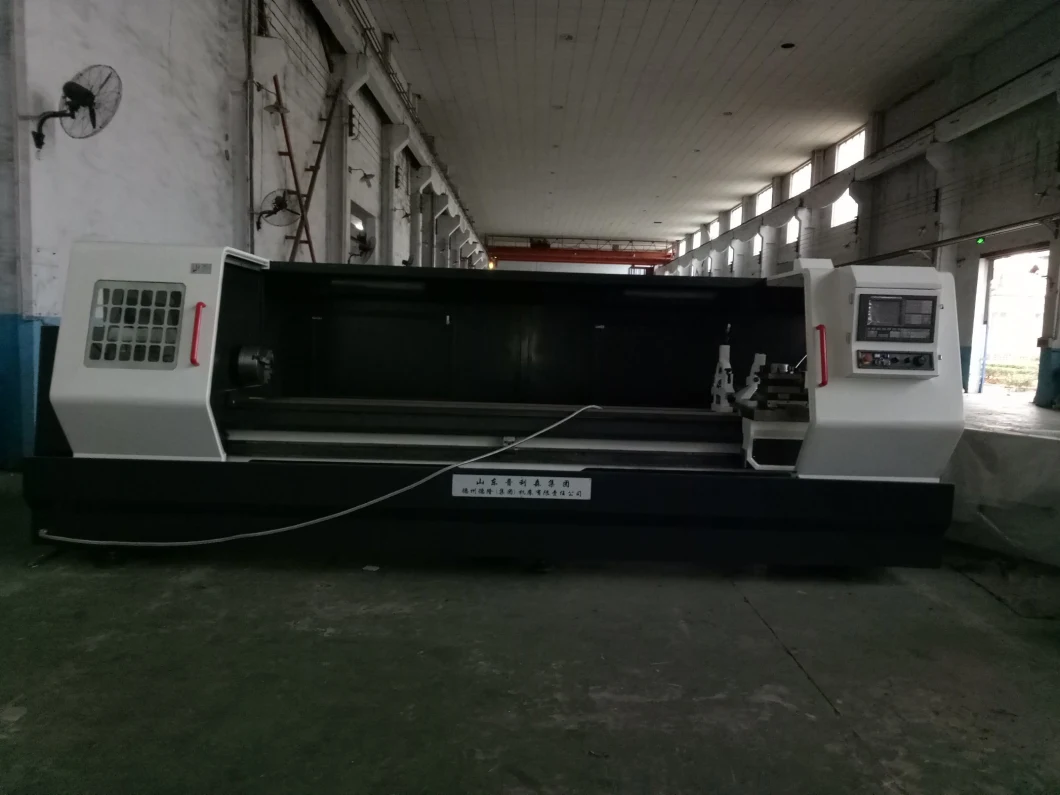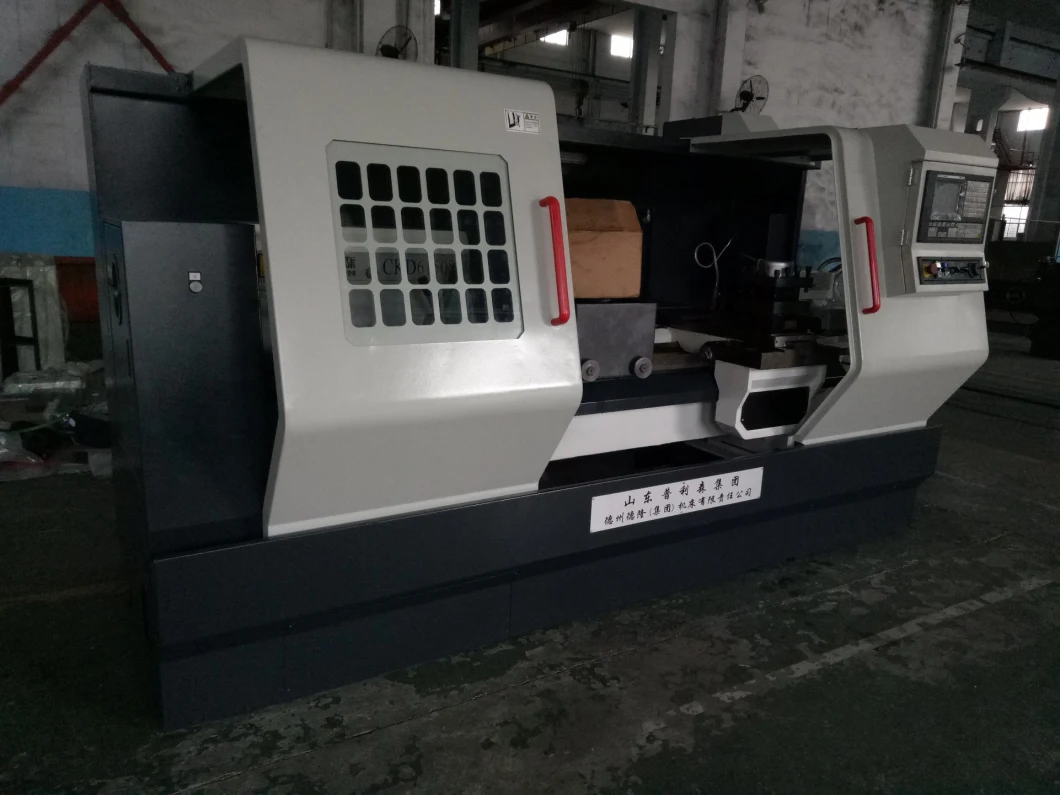 The series CNC lathe of CKD6140S/1-50S/1,CKD6140HS/50HS,CKD6140S/50S,CKD6140AS/
50AS are designed for semi-finish and finish machining plate,bush and shaft workpiece with two
coordinates continuous control. According to the requirements of customer, the headstock with the manual two speed, three speed and stepless can be equipped. The diameter of spindle bore have four specification of Ф52,Ф56,Ф80,Ф102mm. It is adopts high power low noise servo motor and precision ball screw on X, Z axis,so the machine has high positioning accuracy, good stability and high reliability. The machine is equipped four-position automatic rotary turret with intermittent automatic lubrication which the user can adjust according to the condition.It fully guarantee the rail surface lubrication and improve the accuracy of machine effectively. The machine has double door and semi protective structure,so it has beautiful shape and easy to operate.
Main Specifications and Features

SPECIFICATION





CKD6150AS





CAPACITY




Max.swing diameter over bed 520mm




Max.swing diameter over cross slide 300 mm




Max.length of workpiece 500mm 1000mm 1500mm 2000mm 3000mm


Width of bed 400 mm

SPINDLE


Spindle nose A2-6




Spindle bore diameter 56 mm




Taper of spindle bore MORSE 6#




Rapid of spindle speed 200-2500 r/min stepless






FEEDS




Rapid moving speed X-axis 3000 mm/min




Rapid moving speed Z-axis 6000 mm/min




Min.set unit of longtudinat 0.01 mm




Min.set unit of transverse 0.005 mm





CNC SYSTEM Beijing KND CNC system or GSK ,FUNUC, SIMENS





TAILSTOCK




Taper of tailstock sleeve Morse No.5




travel of tailstock sleeve 150 mm




Diameter of tailstock sleeve 75 mm





MOTORS




Main motor Power 11 kW servo motor made in China




Coolant pump power 0.125 kW







Standard accessories




Three jaw chuck K11250A




Center bush morse No.5




Center morse No.5




Oil gun 1pc





Optional accessories (special accessories)




Every pc of steady rest,follow rest,face plate and drive plate is the standard accessories for the machine length 1500mm or longer.They are optional accessories for the other length.





Steady support 20 -130 mm




Following rest 20 -80 mm




Drive plate 280 mm




Face plate

380 mm